Tips for Building Better Mobile Apps in 2021
Mobile apps are now considered the future of everything, as the number of cell phone users worldwide has increased to 3 billion in recent years. Almost all companies and industries are starting to develop mobile apps because of this hype. With the phenomenal growth of mobile Internet access, companies and enterprises in all industries are fully convinced to adopt mobile apps, business models. The goal is therefore to increase brand awareness, frequency of visits, and conversion rates in order to accelerate the growth of their business.
The first step is to find a development partner who understands your idea and turns it into an interactive digital product that your customers love. However, it seems a bit difficult if you choose to create the app in-house. Lack of skilled and reliable engineering talent and sneaking up on project scope can cost you money. Therefore, software development outsourcing helps you build reliable mobile apps by following best practices and staying on budget. However, before handing over a software development project to a development partner, you need to understand what you need in the software development life cycle. This helps ensure that the outsourcing team follows after the right solution when building the application.
Steps to develop an application
Building a mobile application for business is a complex process. First, you need to understand your brand image. You need to understand what constitutes your brand identity and how consumers know your brand. Once you have a comprehensive understanding of your brand identity and impression, you will need to turn it into a new platform, mobile apps. Mobile applications must adhere to a permanent brand identity that replicates your websites and other responsible sites. The consistency between web and mobile applications allows targeted users to download and interact with them. Therefore, it helps to improve business engagement and conversion rates.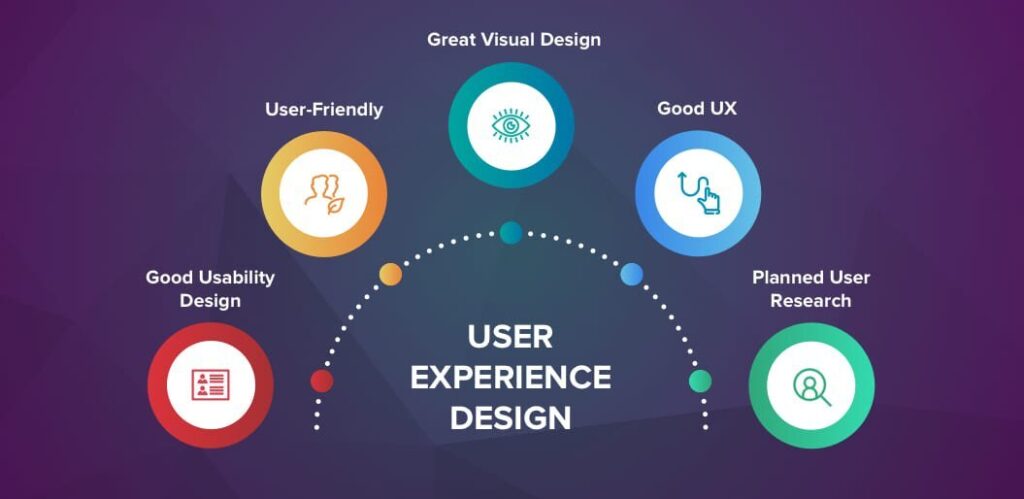 Create a compelling UI/UX design
This step will turn your idea into reality if designed with a customer-centric architecture. You need to ensure that UI / UX designers align your concept with an intuitive and visually appealing design for your target customers. This process completes the user journey towards an attractive visual design that creates a unique brand identity for your company. It enables you to create comprehensive and intuitive UI / UX solutions tailored to your target user's needs.
Identify earning potential of app
It is helpful in identifying the app's ability to make money at an early stage as it will only be useful in UI / UX design. There are different ways to earn money through the mobile app. But the most used are: in-app purchases and updates, in-app advertising opportunities for brands, a paid download app and a complete E-commerce application
Build and test prototypes
Once the visual design and general layout of your application is complete than the real game begins when you write quality code and bringing your app from design to real interaction. This requires your software outsourcing team to be fully committed to developing good code in a test environment. Front-end and back-end developers should regularly test code written throughout the mobile app development cycle. By interactively prototyping your application, you can understand real-world user scenarios. This allows you to test and modify your projects before the actual development process begins.
Craft your journey roadmap
UX professionals need to outline the wireframe and important user interactions after determining the concept and required features of the application. Identifying user interactions can help you create better user journeys for each interaction. When creating a user's journey it is important to stay away from paper wireframes. After that, you can switch to the low fidelity wireframe drawing tool which contains all the usage decisions.
Conduct usability testing
Undoubtedly, usability testing is one of the most important aspects of the overall design of your digital product. Whether you want to do it on-site or remotely, it's your choice. But never miss this step! As a designer or business owner, you can never evaluate the functionality of your application without running a usability test with real-time users. So getting real-time customer insights can only improve your mobile app design and satisfy your real users. Remember, customer feedback is the key to the success of the app.
Determine features
Once you've decided on your mobile app concept and monetization potential, the next step is to identify the key features of your app. You may have noticed that companies are making the mistake of adding different features to the same version of an application. This often overwhelms users with many features they don't really need. Therefore, first, you need to distinguish between the desired features and characteristics of the customer. The best way to do this is to launch the first version of the app with the features that users really need. User reviews and their experience then help you choose the feature you are looking for. Therefore, you can update the application with those features in the future.
How can preesoft helps
Preesoft is the best provider of business software, offering applications, and IT services. Preesoft is a technology-driven business, managed to move IT from a support function to a Business Value Preesoft obtains customer trust and satisfaction by providing high-quality performance regarding IT tasks. Preesoft is growing very fast, providing high-quality deliverables.
Preesoft delivers tomorrow's emerging technologies today, with the best time management and efficiency Every day there is new Innovation in the information technology field but what important is, to move along with new IT trends. Preesoft team is assembled with highly skilled professionals who will convert your thinking into reality. To fulfill commitment with customers through hard work is Preesoft first priority and the only way to become successful.
These days' large numbers of people use android mobile phones as these are convenient to all of them. Nearly every person tries to sort out daily tasks (appointments, food order, buying, hotel bookings, etc.) by using cell phones. Preesoft develops outstanding android Apps and customized APIs using the latest android studio 3.0 frameworks to provide you most efficient application to match your requirements. IPhone lovers are obsessed with their mobile phones, so they want to do almost everything using their gadgets with few clicks. Preesoft's IOS professional team develops top-quality IOS Apps having user-friendly and attractive UI with excellent functionalities and app extensions fulfilling all your requirements at their best.
Bibliography and references:
[1] https://www.infoworld.com/article/2918472/top-10-tips-for-building-better-mobile-apps.html
[2] https://www.tkxel.com/blog/7-tips-for-building-better-mobile-apps-in-2021/
[3] https://www.designrush.com/trends/how-to-develop-an-app
[4] https://preesoft.com/app-development/