One crucial way to create long-term brand awareness, extend your business to get more audience, earn revenue, and robust your business. Focusing on SEO for your business website. SEO should never be your after thought-it should be your top priority.
What is SEO?
SEO stands for Search Engine Optimization. which is the process of implementing and improving your site to boost organic visibility and specific search queries. The beauty of SEO is that anyone can do it. Instead of paying for traditional print ads and sponsored posts.
Search engine optimization is very crucial in obtaining traffic and achieving top page rankings for the top business website. SEO helps the brand to grab many orders or the audience's attention because it is very important for any business's growth.
12 Best Key Advantages of SEO: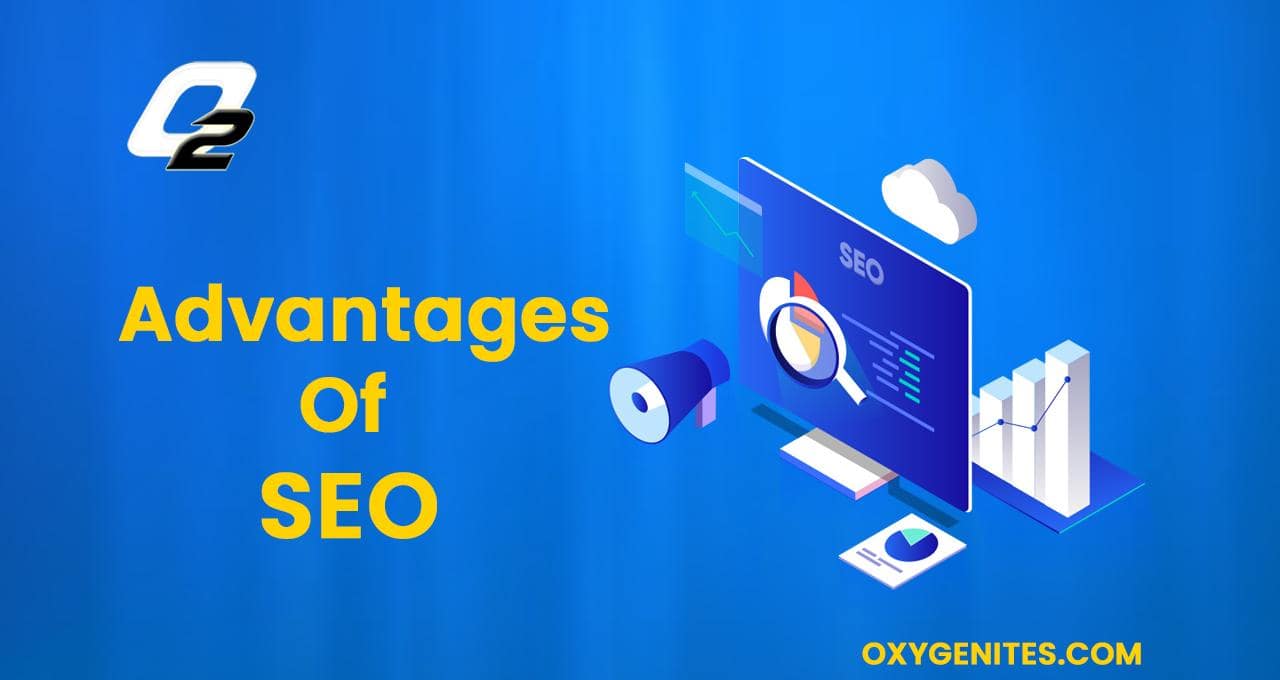 Search Engine Optimization is necessary for all brand owners to interact with more customers as it has many advantages and benefits of SEO.
Search Engine Optimization can help you to improve your ranking on the top page and interact with new customers. With the help of SEO, you will generate more visitors to your website, you will close more sales, you will provide valuable content, you will interact with potential clients, and you will avoid disturbing others.
A Company's most important goal is to make a huge impact on its business growth, like increasing its leads and sales.
Now, you may be asking, should invest in SEO? Is SEO an important factor in business growth?
Well, don't hesitate, and let's take a look at the best key advantages of SEO for your business and how you can realize them.
1. SEO Increases High-Quality Website Traffic: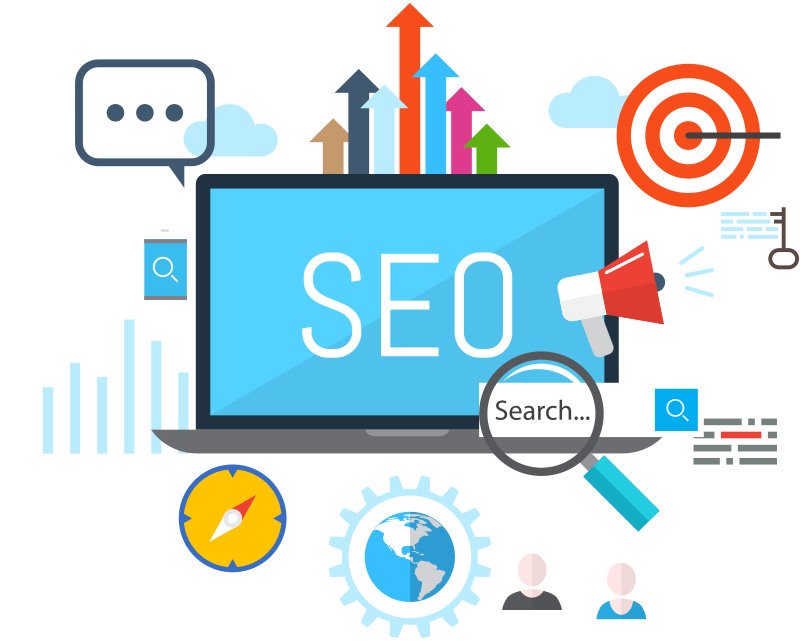 Increasing high-quality traffic to your website is very essential for your business growth. because high-rank sites on search engine result pages are considered trustworthy by search engines.
It's necessary to boost the credibility of your business to help your site to even rank higher for this, increase the speed of your sites, research keywords, and spend more time improving and adding content to your site.
As the user is already looking for what you have to offer, organic visibility drives high-quality traffic to your website without persuading the visitor.
2. SEO Doesn't Cost You Anything:
Search Engine Optimization promotes better cost management and saves resources from different divisions of your business. Ranking achieved through Search Engine Optimization promotes your website 24/7, taking absolute advantage of the (at least) 60,000 google searches occurring every second.
Using the right tracking tools could help you to improve your rankings and get traffic to your websites. by tracking your position, you can confirm you are top on-page and your customers easily find your content on the first page.
3. SEO Helps Establish Brand Awareness:
Brand awareness is the intent to which the target market recognizes a brand. SEO helps establish brand awareness this refers to how familiar your customers are with your service or product. Search Engine Optimization boosts your product among the customers and people will easily reach you once you remain on the top page.
According to Investopedia,
"creating brand awareness is one of the key steps in promoting a product."
Brand Awareness is the most crucial advantage of Search Engine Optimization of your business. It promotes word-to-mouth marketing and can help you to enhance your business online and offline and increase sales.
4. SEO Helps Long-Term Content Marketing: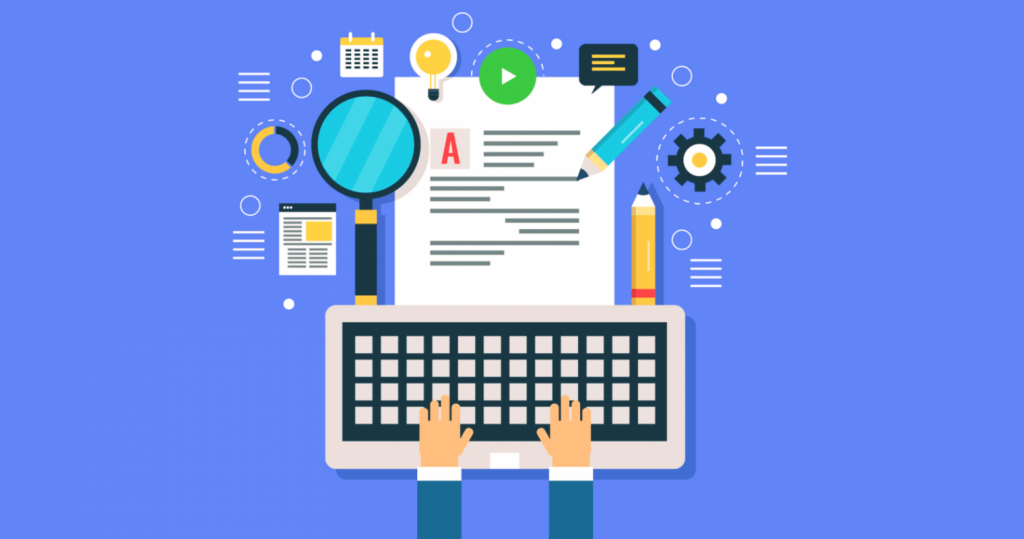 Search Engine Optimization is a long-term marketing strategy. By creating helpful content for the customers, using videos, text, and images, search results from your site rank better. Every blog post, image, video, or remark has the potential to drive traffic to your business website. But Search Engine Optimization can support your content marketing efforts too.
If you are willing to rank high on google, make sure that your content is high-quality and optimized for keywords and update your content regularly.
If you stay on the ranking page of the latest trends of SEO, you will be able to constantly improve the search engine optimization of your pages and will keep your position.
To see the best results of embracing Search Engine Optimization into your digital marketing strategy, implementing thoughtful SEO strategies – such as content creation and page Optimization – and mastering Google's algorithm take dedicated time.
5. SEO Reaches your Entire Target Audience:
Search Engine Optimization is effective for companies targeting audiences, Although with the same service. You can attract more prospects who may be interested in doing business with you, as you might be with PPC or social advertising.
If you would like to rank first you make a list of keywords. Use keyword research tools to expand it.
Eventually, by recognizing who your competitors are, use competitive research tools. And use this information or create a better Search Engine Optimization strategy against your competitors to make the best content possible and focus on providing the best user-friendly experience.
6. SEO Optimized User Experience:
User experience is an essential google factor and the censorious component of SEO. Because everyone uses google to have their uncertainty answered in moments.
but when a google user comes into the website and is met with poor user experiences- such as a barrage of popups or mobile incompatibility, they will not navigate and leave within seconds, often resulting in lower rankings.
To improve your user engagement rate, use one of the many online tools to audit your site, and ensure that you are providing a safe and mobile-friendly user experience.
7. SEO Improves Website Usability:
Developing and Optimizing your website, making it one of the most vital parts of marketing. It shows what happens behind the scenes to make a website work fast, look well and perform well with a seamless user experience. Search Engine Optimization is about making your site search engine-friendly.
Make your site faster and more responsive if you generate helpful and high-quality content, add backlinks and enhance every page and optimize for the search engine to get a robust website.
Search Engine Optimization helps you to prove your credibility, build your connection, and also improves your website usability.
8. SEO Helps to Higher Conversion Rates:
Your business gains more opportunities for conversion as a result of higher visibility. Ranking the top of your site on any search engine page significantly can improve your conversion rates. Your earmark audience will soon become more aware of your business and the quality of your work.
If you can maintain the top position long enough. this will enhance your credibility and trustworthiness as an authority in your industry.
There is a great possibility for customers to eager the deal with you,
as customers who follow your brand's account are more likely to believe your company authentically.
9. SEO Enhances PPC Campaigns:
Paid search engine advertising (PPC) and SEO work well together. SEO can be utilized to inform and optimize your PPC strategy.
Having both results emerge at the top of the search engine results page boosts your brand's reliability and shows that you are not entirely throwing money at advertising to be on top. You can use SEO to maximize your PPC campaign.
10. SEO Offers Impressive ROI (Return on Investment):
Search engines conduct a close rate of 14.6%, nearly 12% greater than traditional marketing- however, escorts will likely be non-existence if your website does not lie on the first page and ranks at the bottom of pages two, three, four, or not at all. In fact, the magnitude of ROI and Search Engine Optimization results correlate to the budget, time committed, and effort to it.
Return on Investment is one of the most significant key advantages of SEO for many companies. Search engines directly correspond to boosted web traffic and increased revenue. Return on investment (ROI) is often a priority inspection.
11. SEO is a key to search visibility: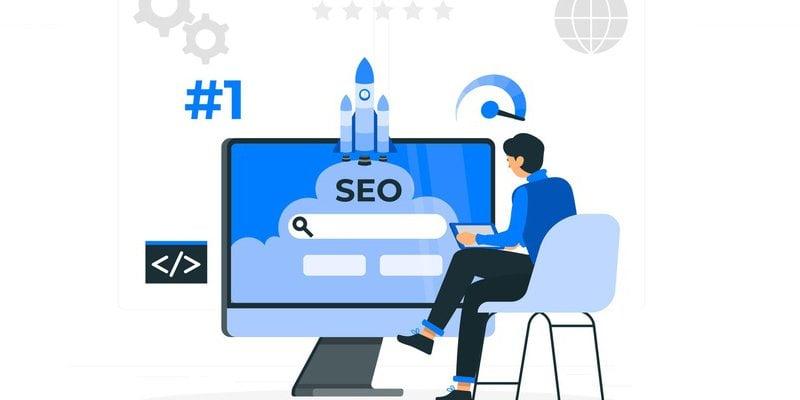 In this digital era, Search Engine Optimization is embraced for a thriving brand identity. The Organization intends to enhance a seamless way to brand building simple and effective. There is no doubt that simply having a brand presence will be beneficial, and regular use can initiate a spacious audience for your business.
The Organization's most important goal is to extend brand recognition. Because consumers are eager to acquire a brand that they are familiar with. However, if you are not on the top page, you are likely not winning clicks and promoting your brand to everyone.
12. you Get Quantifiable Results with SEO:
You can track changes in rankings, conversion, and website traffic with the help of Search Engine Optimization. You can use these insights to adjust and improve your Search Engine Optimization strategy.
Using the right tracking tools like Google Analytics provides a comprehensive suite of information, allowing you to drill to an incredibly granular level. With the help of these platforms, you can see every website user's buying journey -including the pages they are involved with, the keywords they used to search, and, whether they completed specific actions.
Social Links:
Facebook: https://www.facebook.com/preesoft/
Linkedin: https://www.linkedin.com/company/preesoft/